Discover more from TheFUSE — A Wichita Falls Arts & Entertainment newsletter
TheFUSE is an independent newsletter about art, food, music, entertainment and happenings in Wichita Falls, Texas and the greater Texoma area. All photos and original content © FallstownFUSE.com
Two Night Stand: Escape Goats Live
Live with Better Strangers on back-to-back nights at two different venues
It's the morning after. The previous night was a blur of flirtation and drinking and screaming. Now, empty beer bottles are everywhere and someone left their underpants behind.
Then, there's a knock on the door.
It's Escape Goats with a bottle, ready for round two, cuz they get down like that. Check to see if you still have your underpants. The Escape Goats are gonna take you on a headboard-banging ride again.
It was just such a tawdry situation on a recent weekend as Greg Casillas' band Better Strangers joined Escape Goats on a double bill at Legends Roadhouse on a Friday and the Iron Horse Pub on Saturday. The groups swapped spots on the bill between gigs, so Escape Goats opened the show on Friday and headlined on Saturday. It was a two-night stand of the rock variety and theFUSE crew went to both nights to capture the celebration.
Escape Goats is a 90s cover band with a setlist full of singalong songs, and Lelani Lei's skill as a "master of ceremonies" is apparent from the jump as she weaves poetic rants and profane diatribes into one delightfully entertaining experience.
As usual, I posted a few of these photos on my Facebook page as a teaser and keyboardist Melissa Oden Williams' sister chimed-in to characterize Lelani and her sister as "The First Ladies of Rock in Wichita County," and I thought that was a particularly apt description. The Escape Goats show is entertaining and fun, sometimes approaching variety act levels of showmanship with Williams and Lei meeting center-stage to entangle their two part harmonies.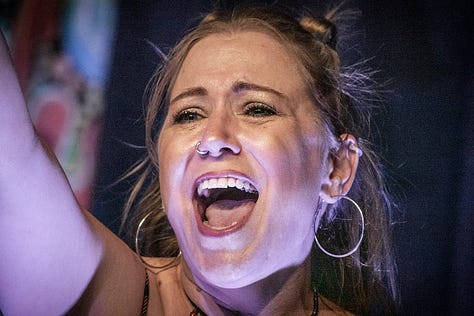 The bass artistry of Jacob Seigler is unworldly at times. He's a finger-style player who gives new meaning to the word "pluck." The electric bass is a stout instrument — heavy, with thick, tensioned strings and big frets. It takes reach and strength to play the bass. Seigler dominates the instrument at every gig and plays acrobatic basslines with incredible rhythmic grace, all as he maintains a frenetic presence onstage.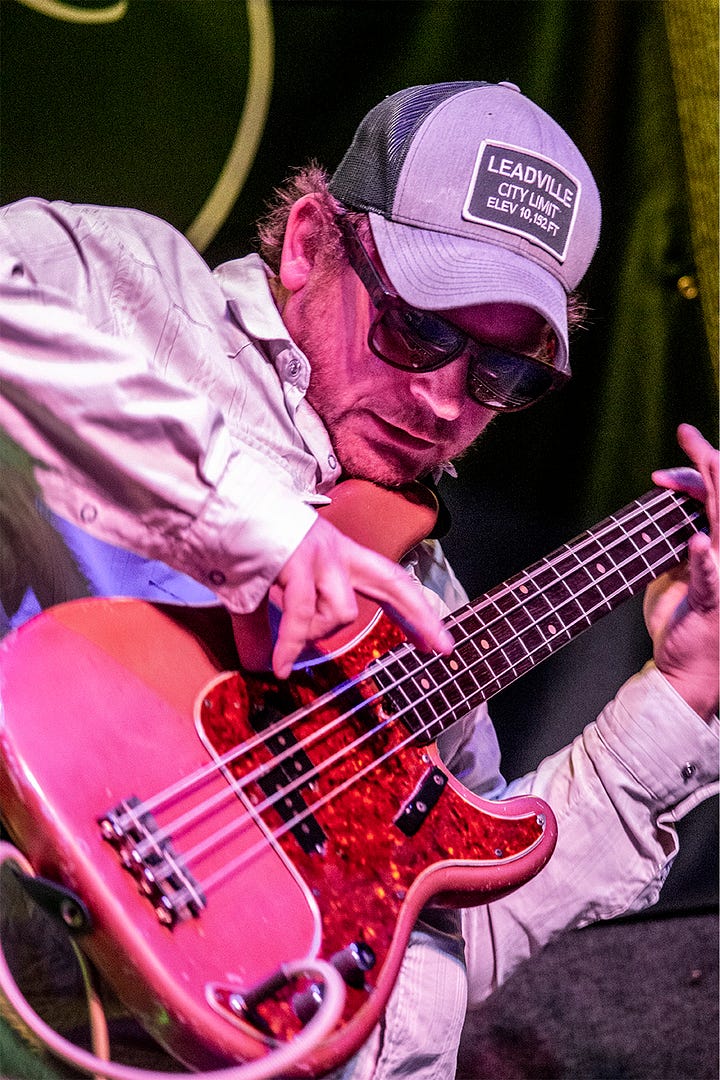 It occurred to me watching the Escape Goats this weekend that I have not seen them at a concert in Bud Daniel Park, yet, and the parks department would be wise to sign them up, forthwith. This act is ready to go to the next level.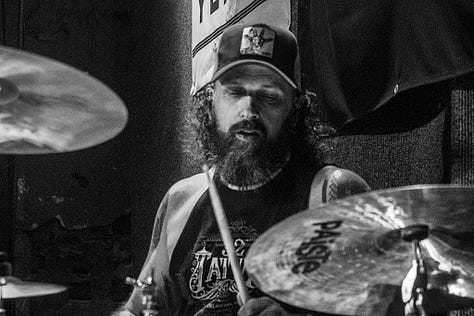 In closing, theFUSE would like to welcome Ernest Cooper to our photography staff. Ernest has been photographing Texoma artists for years, and we're lucky to have him aboard.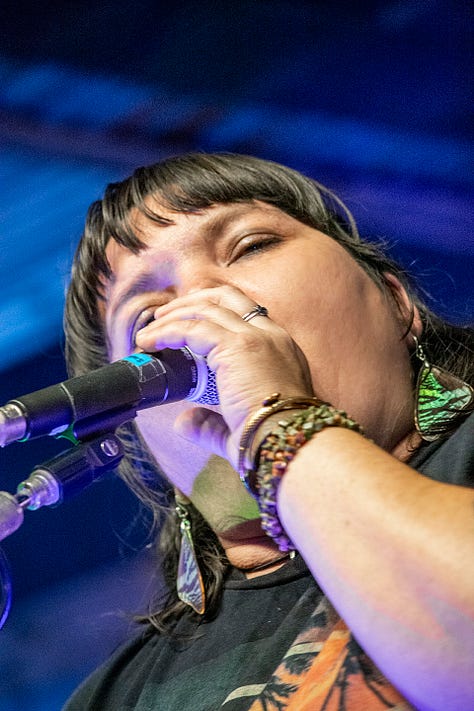 Follow the author on Facebook
Follow theFUSE on Instagram