Discover more from TheFUSE — A Wichita Falls Arts & Entertainment newsletter
TheFUSE is an independent newsletter about art, food, music, entertainment and happenings in Wichita Falls, Texas and the greater Texoma area. All photos and original content © FallstownFUSE.com
As a new resident of Wichita Falls, I was thrilled when I discovered that a taco truck parks outside my building every Thursday, Friday, and Saturday. Before I moved here, I looked up Wichita Falls online and saw tons of photos taken at public events where a red food truck was prominently pictured. When I arrived, I discovered it was the El Norteno on Wheels taco truck, and it brings delicious tacos practically to my doorstep, every weekend. Talk about a sign.
El Norteno on Wheels parks on the street right in front of Park Central, at the intersection of Scott and 8th, every Thursday, Friday, and Saturday, unless they have another event happening somewhere else.
The arrival of the truck not only brings great food, but a flood of nostalgia, too — the aroma of delicious convenience food mixed with the exhaust from a diesel generator brings to mind pleasant memories of trips to a county fair and festivals on squares, with people laughing and forgetting, if only for a few minutes, that obligations await.
I've had a number of meals from El Norteno on Wheels and have never been disappointed, although, I would caution anyone with a sensitive constitution to be careful with the jalapenos. I will say no more.
El Norteno on Wheels serves mainly tacos, burritos, tortas, quesadillas and nachos, with an impressive assortment of proteins to choose from, including Chorizo (my favorite), barbacoa, asada, chicharron, buche, beef cheek meat, tongue, and others.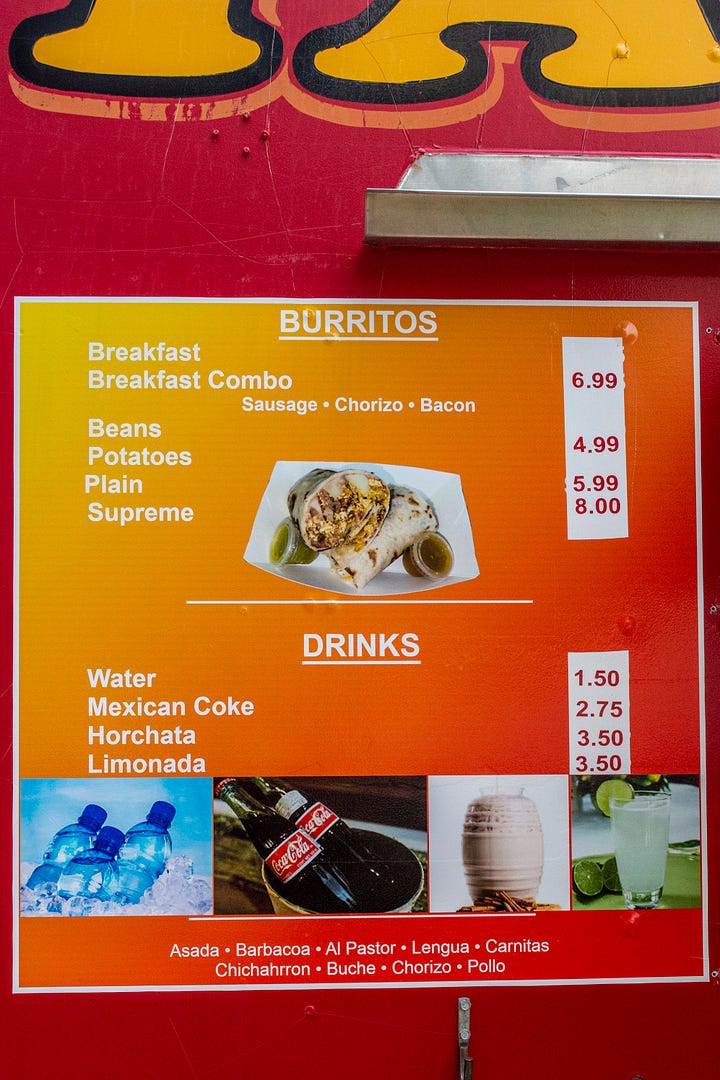 The food is delicious and the experience is great. I definitely recommend it.
Follow El Norteno on Wheels: Facebook
Follow theFUSE on Instagram