Discover more from TheFUSE — A Wichita Falls Arts & Entertainment newsletter
TheFUSE is an independent newsletter about art, food, music, entertainment and happenings in Wichita Falls, Texas and the greater Texoma area. All photos and original content © FallstownFUSE.com
Now Hear This: Better Strangers
Wichita Falls original rock act introduces a new guitarist
I have written about Greg Casillas at length, both as the frontman for popular cover band Strange Lucy, and as the songwriter behind Better Strangers. In a feature about the Better Strangers song "Tombstone," Greg told me Strange Lucy guitarist Ron Weaver had joined Better Strangers to round out the guitar sound, and it definitely did. Two performances on successive nights gave us a clear look and listen to the new and improved Better Strangers.
To be clear, Better Strangers now has two lead guitarists in the band because, as I mentioned to Ron before the Friday night show at Legends, Greg Casillas is no slouch on the guitar. He might be diplomatically ceding the lead guitar role to Ron Weaver in print, but he ain't giving it up easily. Greg rips it up, and Ron has to work for it. The result is a guitar showcase, courtesy Better Strangers.
Better Strangers' set (on back-to-back nights with Escape Goats) was original music with two exceptions: a cover of Breaking Benjamin's "So Cold" and "Welcome Home" by Coheed and Cambria, and the latter performance was so good, it actually prompted me to put some Coheed back on my favorite playlist.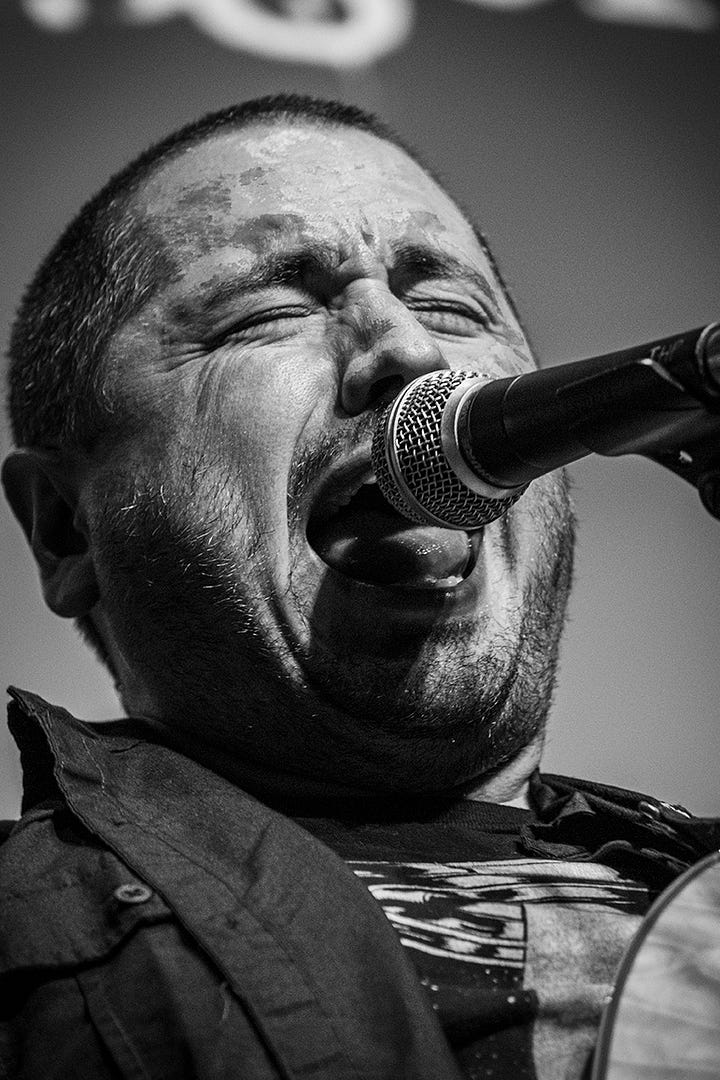 I'm gonna caution you right now. If you go see Better Strangers live, there is a good chance Ron Weaver will set you on f%$&ing fire. Stay back. The dude's leads are absolutely incendiary. Licks, riffs, quick fills, tapping… Ron does it all.
There was a moment late in the show at the Iron Horse when Ron played a solo that was so stratospheric and wild it reminded me of listening to the new Mammoth album, with Wolfgang Van Halen's nearly over-the-top solos (if you're curious, listen at the 4:00 mark of Take a Bow). Ron treads right up to "Okay, now you're just being ridiculous" and stops with his toes on the line, at the apex of taste. His contribution to Better Strangers cannot be overstated. As one who appreciates virtuosic six-string work, I have to say Ron Weaver is one of the best guitarists I've seen in our city.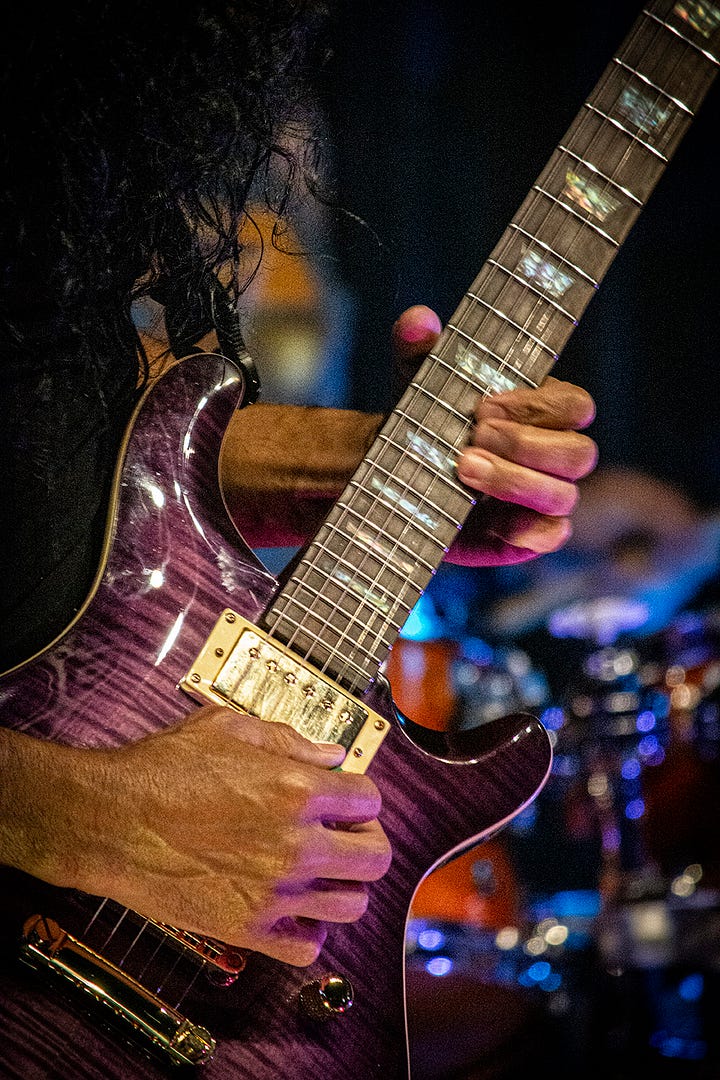 Weaver's blazing technical skills notwithstanding, one of the things I appreciated most about Ron's contribution to Better Strangers was the way he flavors the songs with melodic interludes and repeating themes. I believe there are some promising things to come when Better Strangers returns to the studio.
Check out Nick Williamson looking every bit the part of the rock bassist. Nick is a very tall man, and his bass contribution to Better Strangers matches his stature. Nick is a pick-style player with a punchy sound, and it drives the performance of Better Strangers at times, even with two guitarists in the band.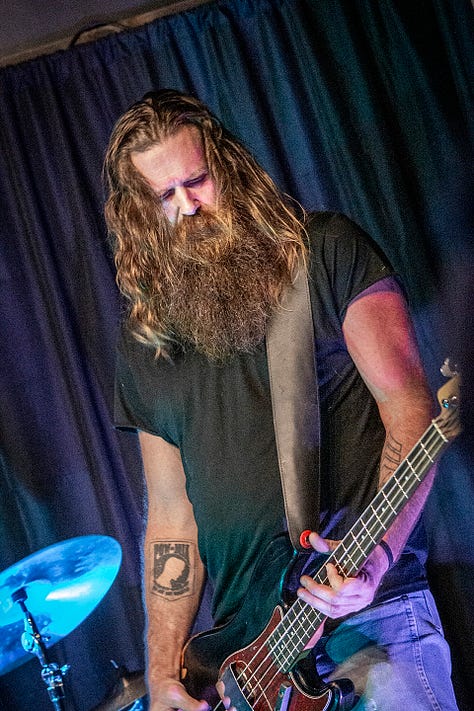 Drummer Robert Williams did double duty on both nights as the drummer for both Escape Goats and Better Strangers, and didn't flinch. Robert was up there bangin' away for four hours straight on each night, and still smilin'.
One of the greatest moments of our Better Strangers Weekend happened during the Friday night show at Legends. I was talking to Mackey Divine, bassist for The Hard Times and Blank Labels, when I noticed a guy in the corner by the pool table holding a saxophone. Mackey told me his name was Stanley Johnson, a local legend. I watched as Greg went over and quickly worked out the key and the changes, and then Better Strangers slid easily into a jam; a repeating chord progression that Johnson pounced on and complimented with the fat, mellow, soothing sound of his saxophone. I'm not exaggerating when I say it was magical.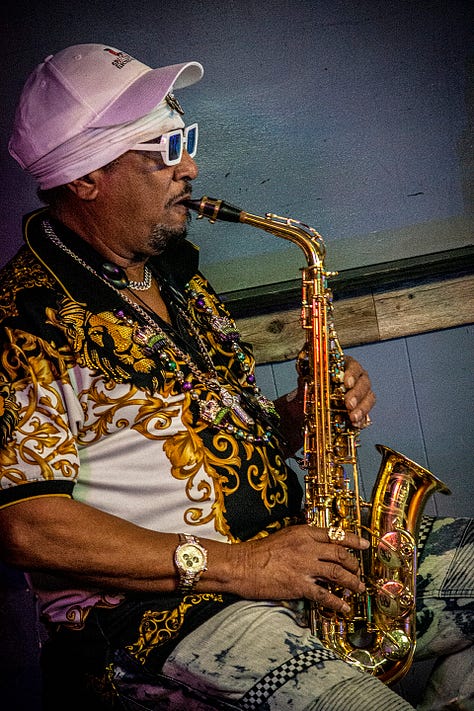 Have you seen Better Strangers? Let us know in the comments.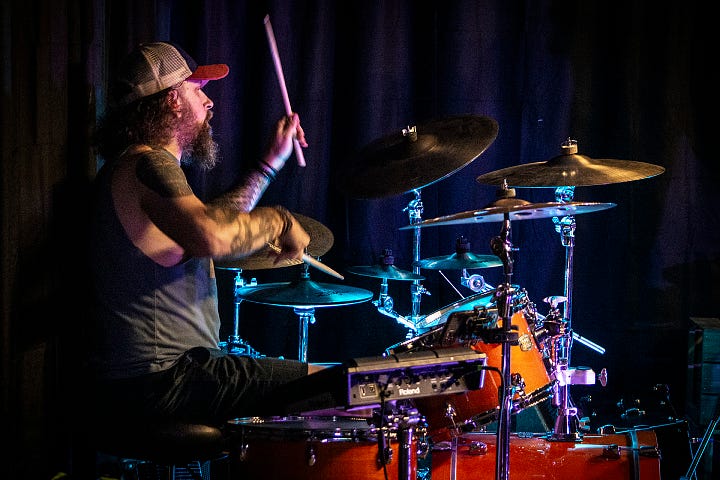 Follow the author on Facebook
Follow theFUSE on Instagram