Discover more from TheFUSE — A Wichita Falls Arts & Entertainment newsletter
TheFUSE is an independent newsletter about art, food, music, entertainment and happenings in Wichita Falls, Texas and the greater Texoma area. All photos and original content © FallstownFUSE.com
Live: Giant Pilot Touches Down
A Wichita Falls metal trio performs at the Iron Horse
When referring to heavy music, the term 'hardcore' is used to describe a sense of intensity, aggression, and a commitment to an underground ethos. In every regard, Giant Pilot could be considered hardcore, or blue collar metal, or a number of other genres. Giant Pilot is admittedly tricky to classify.
"For our style, it's really hard for us to say exactly what it is," bassist and vocalist Kane Eavenson told me. "So for now we've just went with a more general label. Honestly we have had a hard time pinning it down ourselves! We definitely do have a hardcore influence, but also a lot of groove metal, hard-rock, and maybe a little southern rock/metal in there as well," he continued. "Sometimes its seems like that influence can differ from song to song."
I caught Giant Pilot on the bill with New Realm and Better Strangers and it was my first chance to catch the group live. Eavenson is joined by Clint Chandler on guitar and Chris Russell on drums. The members had jammed with each other at different times before they came together in 2020, and having never seen them before, I was very impressed with their set of no-nonsense straightforward original metal at the Iron Horse Pub.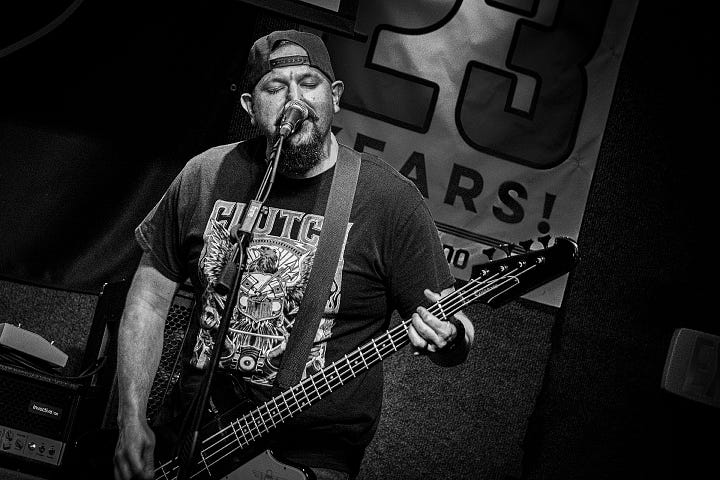 TheFUSE supports our local artists. Would you consider a subscription to support TheFUSE?
Clint Chandler holds down the guitar duties for Giant Pilot on his own and has an effortless affect when he plays. Clint and Kane are originally from Seymour, but all three members of Giant Pilot now live in the Wichita Falls area.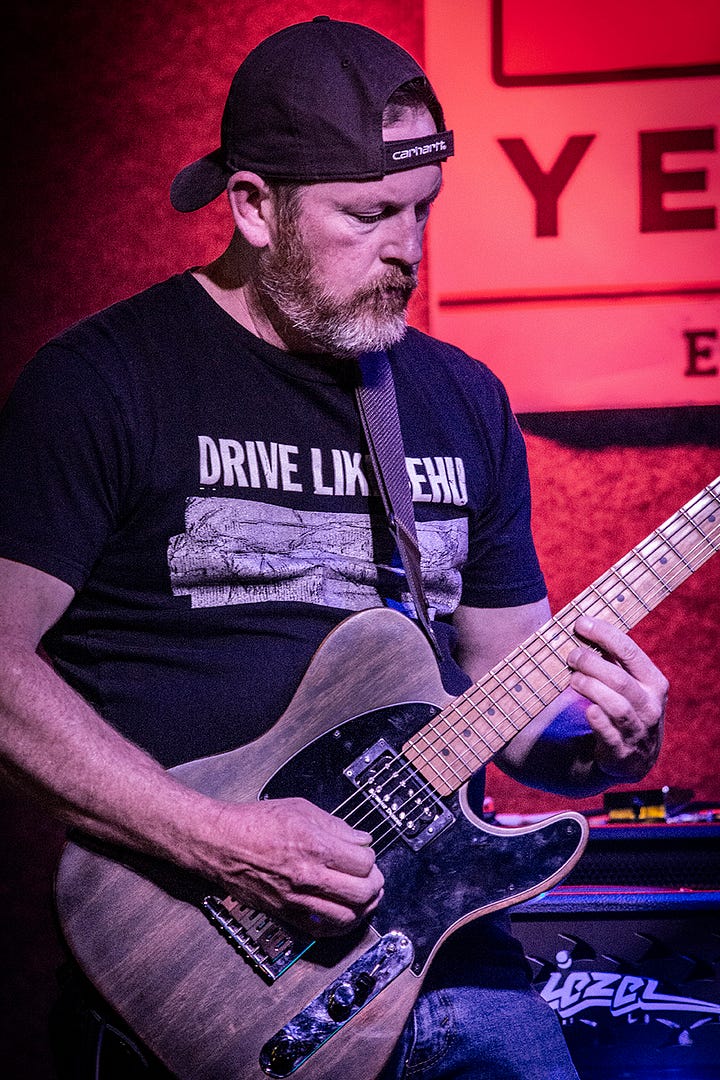 I thought I heard hints of classic hardcore bands like Life of Agony and Biohazard in Giant Pilot's set, as well as the blue-collar rock of groups like Clutch.
Recording a debut release and capturing that unique sound is on Giant Pilot's radar. "Getting our stuff out there to stream is something we want to do eventually and we do hope to get the ball rolling on some studio time in the near future," Kane said. "We have another handful of songs that we didn't play that night and more that we have are in the works."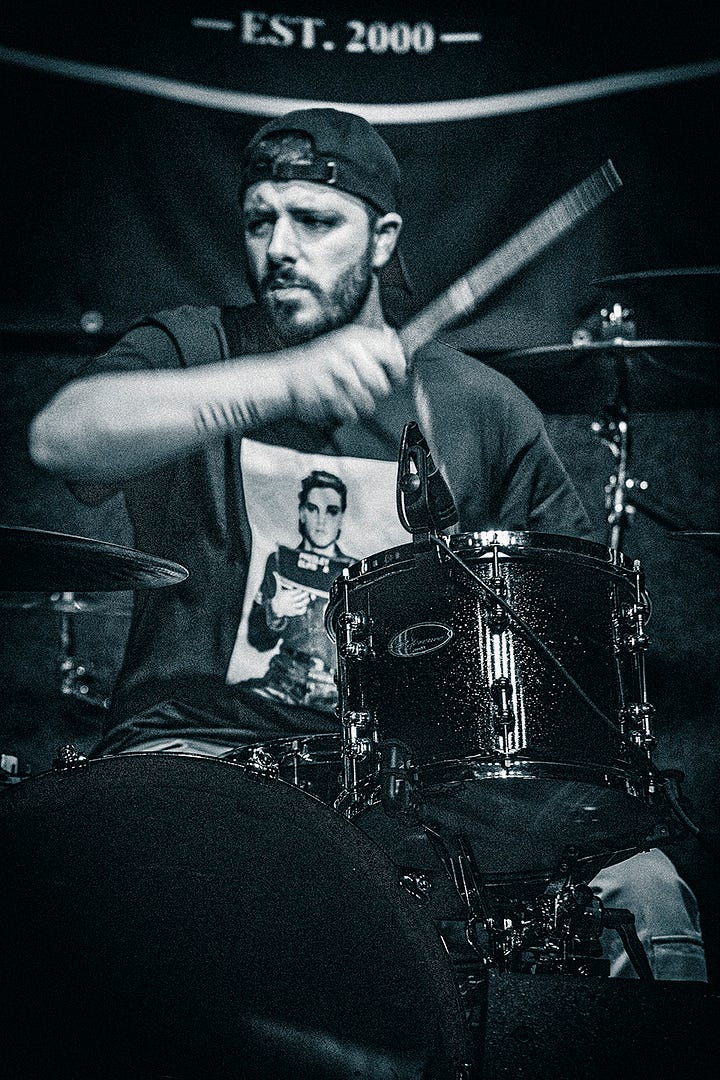 Chris Russell is a talented, textbook drummer who lifts the sticks up high and brings 'em down hard, always with a look of intense concentration on his face. Together, the three make Giant Pilot an up-and-coming rock act on the Wichita Falls music scene.
Have you seen Giant Pilot? Let us know in the comments.
Follow Giant Pilot on Facebook
Follow theFUSE on Facebook
Follow theFUSE on Instagram