Discover more from TheFUSE — A Wichita Falls Arts & Entertainment newsletter
TheFUSE is an independent newsletter about art, food, music, entertainment and happenings in Wichita Falls, Texas and the greater Texoma area. All photos and original content © FallstownFUSE.com
Live Debut: Red River Vinyl
A new dance party cover band joins the scene
There's a new crew on the Wichita Falls music scene. Red River Vinyl played their debut show at the Iron Horse and theFUSE asked photographer Ernest Cooper to cover the band's premiere performance.
Red River Vinyl is a six piece consisting of vocalist Braeden Steward, Jimmy Grizz on drums, guitarists Matt Smith and Brad Hargis, Gellert Domany on guitar and keys, and bassist Philip Nicholson.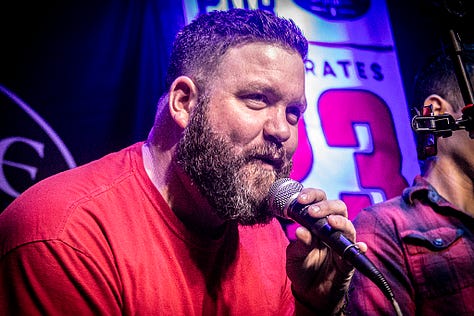 The group's official bio reads "Red River Vinyl is Wichita Falls' most diverse cover band yet. Performing classic hits from the 70's disco era, urban hip-hop, and a dose of highly-danceable pop and arena-rock classics, you'll find yourself dancing non-stop to their well-crafted song selection. Composed of six seasoned Wichita Falls musicians, Red River Vinyl showcases singer Braeden Steward, as the premiere voice of several genres of hip-shaking, foot-tapping tracks."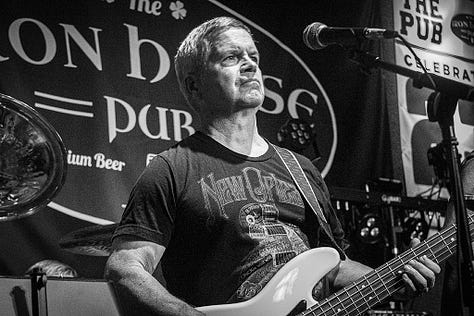 The consensus from those in attendance seems to be that Red River Vinyl puts on an entertaining show that covers all your danceable favorites, and they even have some moments of performance art and showmanship to share in their show. We're gonna be seeing more from them.
Did you see Red River Vinyl? Tell us about it on the comments.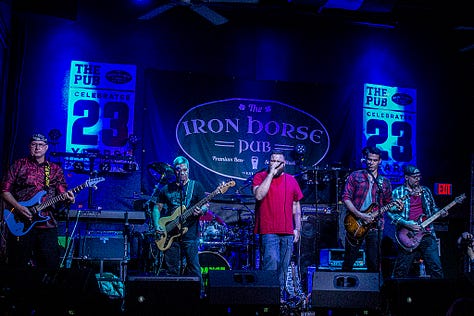 Follow theFUSE on Facebook
Follow theFUSE on Instagram