Discover more from TheFUSE — A Wichita Falls Arts & Entertainment newsletter
TheFUSE is an independent newsletter about art, food, music, entertainment and happenings in Wichita Falls, Texas and the greater Texoma area. All photos and original content © FallstownFUSE.com
Liquid Laughs Continues to Grow
The 4th standup comedy event in the Mitch Burrow series was a sold-out success
Liquid Laughs went down like a big party at 9th Street Studios in downtown Wichita Falls last weekend thanks to Mitch Burrow and another talented crew of comedians. Like usual, Liquid Laughs was an open bar (included in the price of your ticket) and 9th Street Studios is a great intimate setting for some date night standup comedy.
Local comedian Brent Maples was the host for the nights festivities, and he did a great job. "Local favorite" isn't something I say just to be nice either… Brent consistently gets some of the loudest cheers from the audience for his raw, edgy and dirty humor.
Dallas Comedian Fonzo Crow started his set by announcing his nerves about all the white faces in the crowd, and he immediately had the audience in his hands because they responded with a roar. He got big laughs with a bit about R. Kelly, and the self-checkout, too. Fonzo Crow appears to be on his way up, and I hope to see him again considering he's a DFW comedian.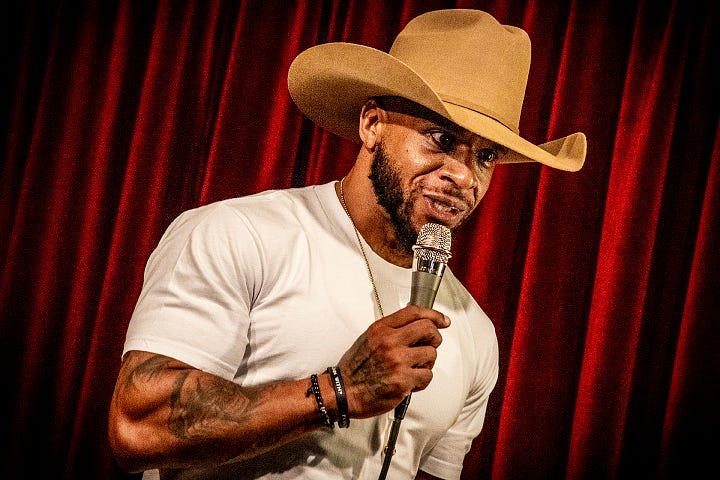 Headliner Dave Waite was Mitch Burrow's roommate for a time out in Los Angeles and he is a quirky and funny man with a unique and affable sense of humor. Dave got a big reaction from the crowd for a joke about people who went to Electra. He then admitted Mitch helped him come up with the name of the school that he should pick on, and he got the shocked reaction he was going for… Dave Waite crafts his comedy, to impressive effect.
Liquid Laughs 4 went off mostly without hitches this time, and at the end of the show Mitch expressed hope that the next Liquid Laughs event, on December 2nd at 9th Street Studios, would be the first to go flawlessly, now that the kinks have been worked out. From my perspective, there weren't any kinks visible from the crowd side other than a sold out show where nearly every seat was taken.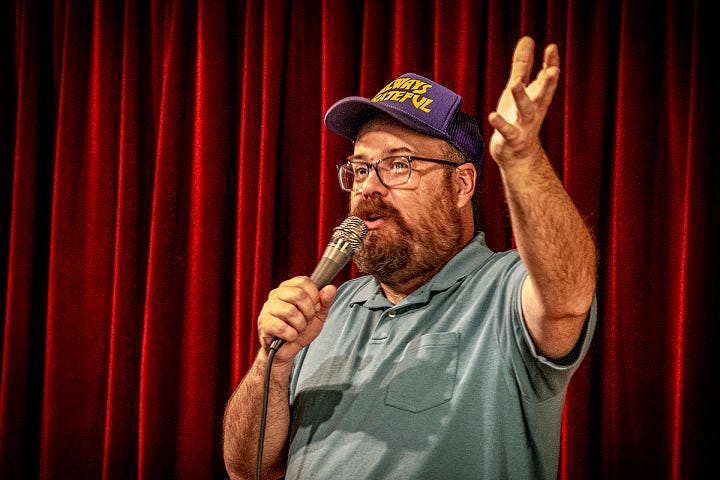 Liquid Laughs continues to grow, courtesy our hometown standup comedian, Mitch Burrow, and he's bringing in top-notch talent. The Wichita Falls scene continues to grow, and Liquid Laughs is a big part of it.
Mark the date on your calendar for Saturday, December 2nd, for Liquid Laughs 5. That would be a great way to celebrate the holidays with family coming into town!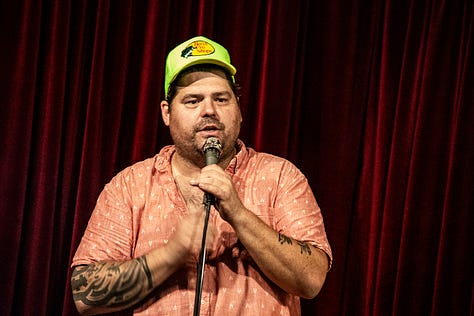 Follow the author on Facebook
Follow theFUSE on Instagram